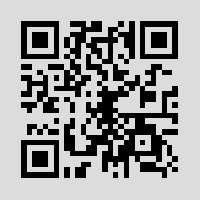 Network Spoofer
Network Spoofer lets you change websites on other people's computers from an Android phone.
Download Network Spoofer 2.3.0
Features include:
Flip pictures upside down
Flip text upside down
Make websites experience gravity
Redirect websites to other pages
Delete random words from websites
Replace words on websites with others
Change all pictures to Trollface
Wobble all pictures / graphics around a bit
A few custom modes for you to have your own fun!
Download and prank your friends!
Disclaimer
Please note that there is no intention for Network Spoofer to include any malicious features. This application is a fun demonstration of how vulnerable home networks are to simple attacks, with permission of the network owner - DO NOT attempt to use Network Spoofer on any corporate or other non-residential networks (eg. at school, university). It becomes very obvious when Network Spoofer is being used on a Network, and use of Network Spoofer will be considered malicious hacking by network administrators.
Requirements
Network Spoofer runs on Android devices with the following requirements:
Which are rooted ('su').
Which has Wifi
The first can be obtained by using a custom firmware such as CyanogenMod. Alternatively search on the internet for instructions on how to root your phone.